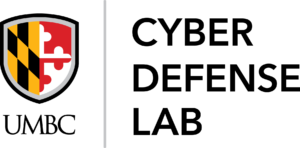 The UMBC Cyber Defense Lab (CDL) is a place where students, faculty, and affiliates carry out cybersecurity research.  Current projects include high-integrity election systems, protocol analysis, and cybersecurity education. Physically we are located in ITE 228 on the UMBC main campus. Current sponsors include NSF, DoD, and the Hrabowski Fund for Innovation. We welcome new members (at all levels BS-PhD).
The CDL meets bi-weekly Fridays during Fall and Spring semesters remotely at noon EST on Webex (umbc.webex.com/meet/sherman) for talks by lab members and guests on ongoing research projects.  Anyone is welcome to attend.
UMBC offers cybersecurity scholarships including NFS CyberCorps: Scholarships For Service (SFS), DoD Cyber Scholarship Program (CySP), and UMBC Cyber Scholars Program.
Director: Dr. Alan T. Sherman, Professor of Computer Science, sherman@umbc.edu

News
CATS Project Recruiting
The Cybersecurity Assessment Tools (CATS) Project is seeking instructors to administer our online draft educational Cybersecurity Concept Assessment (CCA) in their intro cybersecurity classes. We also seek experts to review the CCA.
Refer Here for more details.

Sponsors
| | | |
| --- | --- | --- |
| | | |
Check us out on NSA's CAE that featured UMBC